Alleron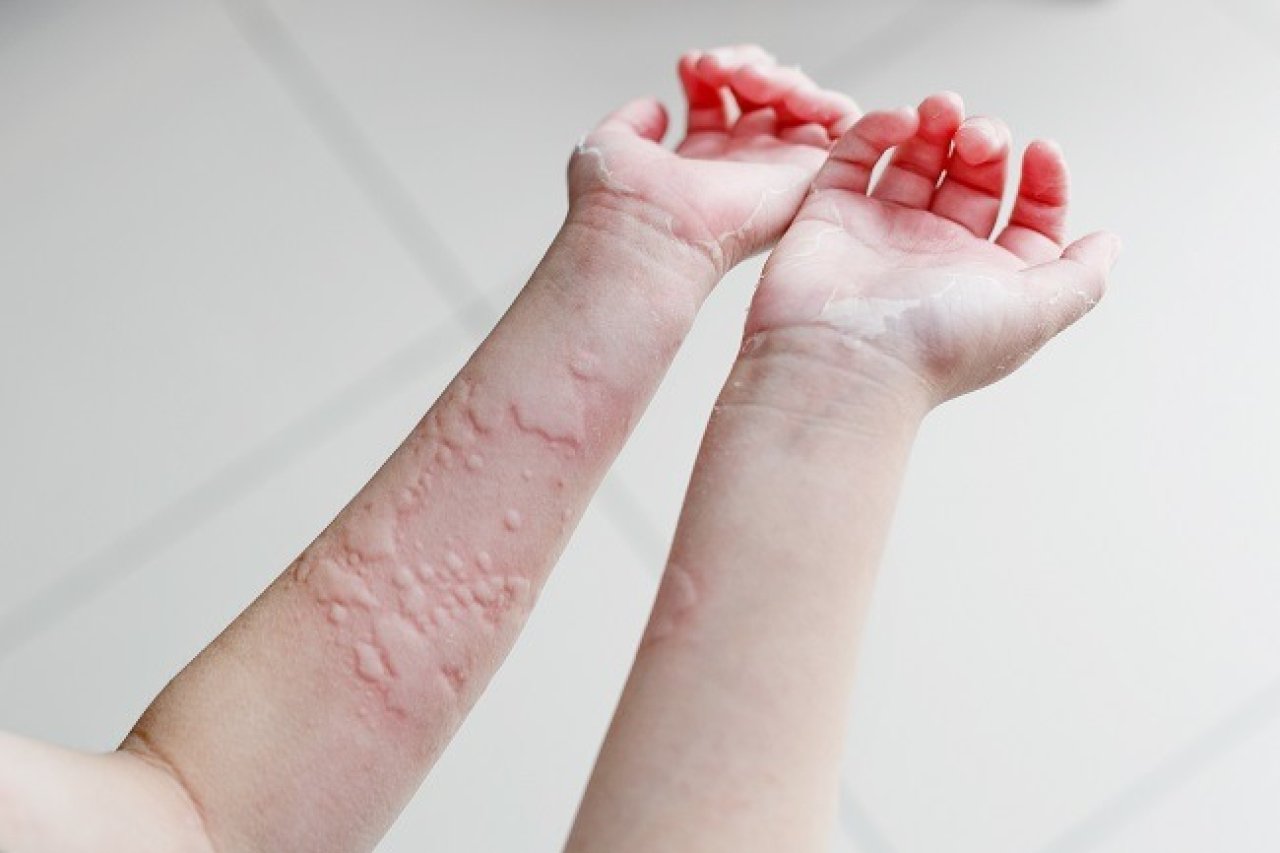 Alleron is a medicine to relieve allergy symptoms, such as hives, itchy skin, sneezing, an itchy or blocked nose, or red and watery eyes. This medicine in caplet form can be purchased freely.
Each Alleron caplet contains 4 mg of chlorpheniramine. This content is able to inhibit histamine which causes allergy symptoms when the body is exposed to allergy-triggering substances (allergens). That way, allergy symptoms gradually subside.
What is 

Alleron
Active ingredients

Chlorpheniramine

Group

Free medicine

Category

Antihistamines

Benefit

Relieves allergy symptoms

Consumed by

Adults and children aged ≥6 years

Chlorpheniramine in Alleron for pregnant and breastfeeding women

Category B:

 Studies in experimental animals do not show any risk of chlorpheniramine to the fetus, but there have been no controlled studies in pregnant women. However, this drug Alleron is not recommended for use during pregnancy.

Use of chlorpheniramine in high doses or long term can reduce breast milk production. Consult your doctor before taking this medicine while breastfeeding.

Medicinal form

Caplet
Warning Before 

Taking 

Alleron
Alleron should not be used carelessly. Important things to pay attention to before consuming Alleron include:
Do not take Alleron if you are allergic to chlorpheniramine. If in doubt, tell your doctor about your history of allergies before using Alleron.

It is best to avoid taking drugs containing chlorpheniramine, such as Alleron, if you suffer from 

an enlarged prostate

 , inability to urinate, 

intestinal

 or stomach obstruction, or angle-closure 

glaucoma .

Consult a doctor before taking Alleron if you have a history of asthma, 

epilepsy

 , chronic obstructive pulmonary disease ( 

COPD

 ), heart disease, hypertension, hyperthyroidism, liver disease, kidney disease, diabetes, or pheochromocytoma.

Do not immediately drive or do other activities that require alertness after taking Alleron, because this drug can cause drowsiness.

Tell your doctor that you are taking Alleron before having surgery, including dental surgery.

Avoid consuming alcoholic drinks when using allergy medication that contains chlorpheniramine, because it can increase the risk of side effects.

Do not take Alleron while pregnant or breastfeeding.

Do not take medication containing chlorpheniramine if you have been undergoing therapy with 

monoamine oxidase inhibitors

 ( 

MAOI

 ) in the last 14 days.

Tell your doctor that you are or have recently taken Alleron if you are planning to have surgery, including dental surgery.

Consult a doctor before using Alleron with certain medications, including supplements and herbal products. The goal is to anticipate unwanted drug interactions.

See a doctor immediately if you experience 

an allergic reaction to the drug

 or serious side effects after taking Alleron.
Alleron Dosage and 

Rules for Use
Here is the general dosage of Alleron:
Adults and children aged >12 years: Dose 1 caplet, 3–4 times a day.

Children aged 6–12 years: ½ caplet, 3–4 times a day.
How 

to Take 

Alleron 

Correctly
Read the information on the medicine packaging before taking Alleron or follow your doctor's instructions. Do not exceed the recommended dose on the packaging without your doctor's approval.
Alleron can be taken before or after meals. Swallow Alleron caplets with a glass of water. If you forget to take Alleron, take this medicine as soon as you remember. However, if the next dose is near, ignore the missed dose and do not double the next dose.
Stop taking Alleron after allergy symptoms subside, because this drug is only used for the short term.
Do not use Alleron for more than 7 days in a row. If symptoms still have not subsided after 7 days, stop taking this drug and see a doctor. Consult a doctor if while using Alleron a fever appears accompanied by a headache or rash.
Store Alleron in a dry and cool place. Do not store it in a damp, hot place or exposed to direct sunlight. Keep this medicine out of reach of children.
Alleron Interaction with Other Drugs
Considering that Alleron contains chlorpheniramine, interaction effects that can occur if this product is used with certain drugs are:
Increased risk of fatal side effects if used with MAOI drugs

Increased drowsiness and risk of dangerous side effects if used with opioid painkillers, sleeping pills, sedatives or antipsychotic drugs

Increased levels of phenytoin in the blood increase the risk of phenytoin overdose
To prevent unwanted interaction effects, consult a doctor before using Alleron together with other medicines.
Side Effects and Dangers of Alleron
Based on the active ingredients in it, here are some side effects that may arise after consuming Alleron:
Drowsiness

Dizzy

Stomach ache or stomach ulcers

Blurred vision

Restless or unable to stay still

Constipation

Dry mouth, nose and throat
Consult a doctor if the complaint does not improve or gets worse. Stop using Alleron and seek medical attention immediately if an allergic reaction or the following serious side effects occur:
Difficulty urinating

Fast or irregular heartbeat, shortness of breath

Easy bruising or unexplained bleeding