Aliskiren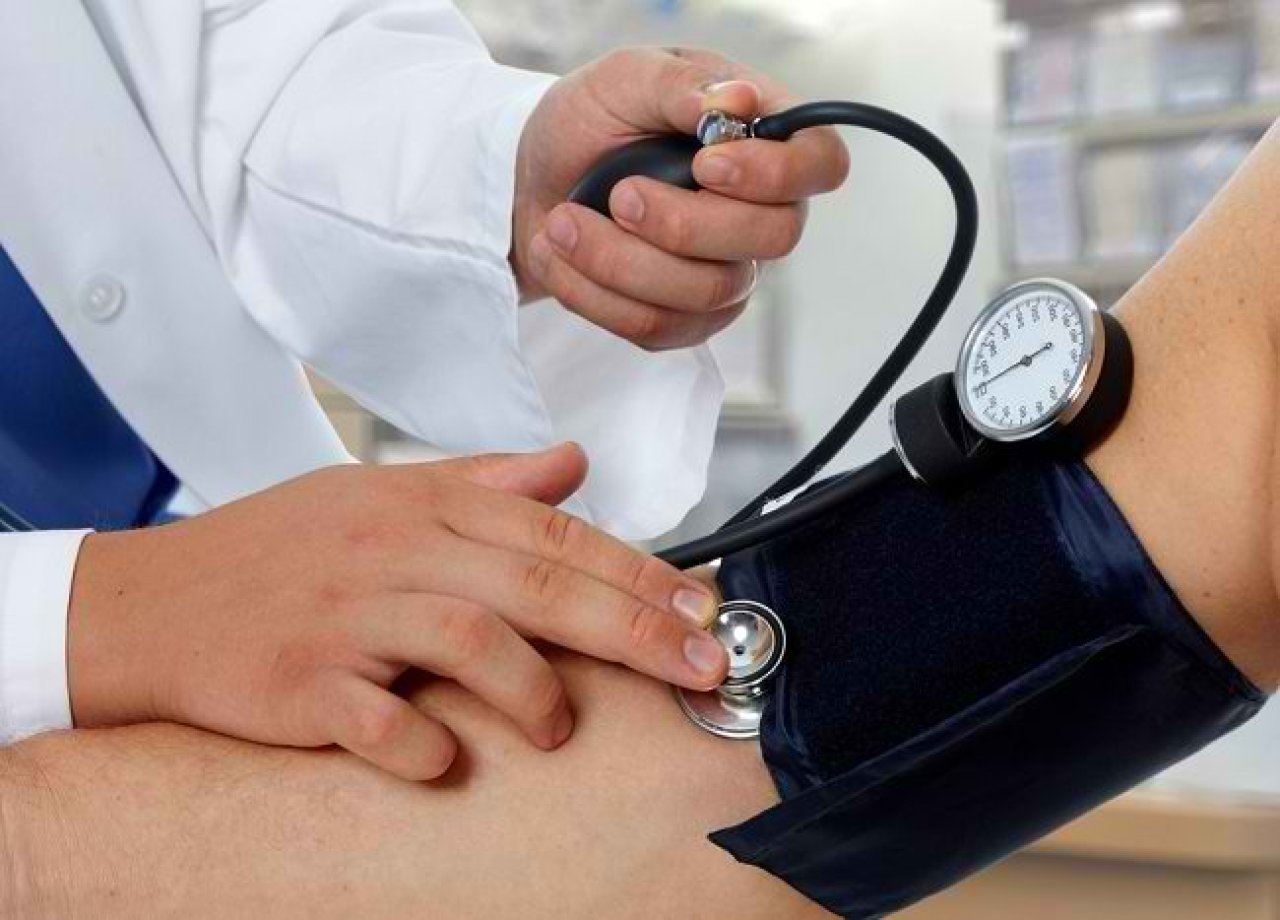 Aliskiren is a drug to lower blood pressure in hypertension sufferers. Controlled blood pressure can reduce the risk of complications, such as stroke, heart attack, or impaired kidney function.
Aliskiren works by inhibiting an enzyme that can make blood vessels stiffen and narrow. That way, the blood vessel muscles will become weaker and wider.
Armed with this way of working, Aliskiren can make blood flow smoother so that blood pressure decreases.
This medicine should only be used based on doctor's advice.
Aliskiren trademark : Rasilez
What is Aliskiren
Group

Prescription medication

Category

Renin inhibitors ( 

renin inhibitors

 )

Benefit

Treating 

hypertension

Consumed by

Mature

Aliskiren for pregnant and breastfeeding women

Category D:

 There is evidence that the drug contains a risk to the human fetus, but the benefits may outweigh the risks, for example to treat life-threatening situations.

It is not yet known whether aliskiren is absorbed into breast milk or not. This drug is not recommended for use by breastfeeding mothers.

Medicinal form

Tablet
Warnings Before Taking Aliskiren
Before taking Aliskiren, you need to pay attention to the following things:
Tell your doctor your allergy history. Aliskiren should not be consumed by people who are allergic to this drug.

Tell your doctor if you have or have ever had 

diabetes

 , kidney disease, high potassium levels in the blood ( 

hyperkalemia

 ), 

heart disease

 , or are on 

a low-salt diet

 .

Tell your doctor if you are a diabetic who is undergoing therapy with 

ACE inhibitor

 or 

ARB

 antihypertensive drugs . Aliskiren should not be taken by patients with the condition

Tell your doctor if you regularly undergo dialysis procedures ( 

hemodialysis

 ).

Tell your doctor if you experience dehydration or conditions that can cause dehydration, such as diarrhea or vomiting, before or while using aliskiren.

Inform your doctor if you are using other medications, including supplements and herbal products, to avoid unwanted drug interactions.

Tell your doctor if you are pregnant, may become pregnant, breast-feeding, or are planning a pregnancy.

Use contraception to prevent pregnancy while undergoing therapy with aliskiren, because this drug can cause birth defects. Consult your doctor about the right 

contraceptive method for you.

Inform your doctor that you are using aliskiren if you are planning to undergo any medical procedure, including dental surgery.

Do not drive or do other activities that require alertness immediately after taking aliskiren, because this drug can cause dizziness.

See a doctor immediately if you experience an 

allergic reaction to the drug

 or serious side effects after taking Aliskiren.
Aliskiren Dosage and Rules for Use
The general dose of aliskiren to treat hypertension in adults is 150 mg, once a day. If necessary, the dose can be increased to 300 mg, once a day.
How to Take Aliskiren Correctly
Follow your doctor's recommendations and read the instructions on the packaging before consuming Aliskiren. Do not increase or decrease your dose without your doctor's approval.
Aliskiren can be taken before or after meals. Swallow the Aliskiren tablet whole, do not bite or crush the medicine.
Consume Aliskiren regularly at the same time every day for maximum treatment effect. Do not stop taking the drug, unless instructed by your doctor.
If you forget to take aliskiren, take this medicine as soon as you remember. However, if it is approaching the next scheduled consumption, ignore the missed dose and do not double the next dose.
One of the side effects that can occur after taking Aliskiren is dizziness, especially when standing up from a sitting or lying position. Therefore, stand up slowly to avoid falling or injury.
Aliskiren consumption needs to be accompanied by a healthy lifestyle. Maintain a low-fat and low-salt diet, but keep it nutritionally balanced. Apart from that, exercise regularly to get the maximum treatment effect.
Take control according to the schedule given by the doctor so that the condition and response to therapy can be monitored. While taking aliskiren, you may be asked to undergo regular blood tests.
Store Aliskiren in a room temperature, dry place, away from direct sunlight, and keep out of reach of children.
Aliskiren Interaction with Other Drugs
Some drug interactions that can occur if aliskiren is used with certain drugs include:
Increased risk of kidney damage, hypotension or hyperkalemia, if used with 

ACE inhibitors

 or 

ARB drugs

Increased levels of aliskiren in the blood when used with ciclosporin, quinidine, itraconazole, 

ketoconazole

 , verapamil, or 

atorvastatin

Increased risk of hypotension if used with other 

antihypertensive drugs

Increased risk of acute renal failure or decreased effect of aliskiren if used with non-steroidal anti-inflammatory drugs ( 

NSAIDs

 )

Decreased levels and effectiveness of furosemide

Increased risk of high levels of potassium in the blood (hyperkalemia) if used with 

potassium-sparing diuretics

 or 

potassium supplements
In addition, absorption and levels of aliskiren in the blood can be reduced if consumed with grapefruit or St. John's wort . John's wort . That way, the effectiveness of aliskiren will also be reduced.
To avoid unwanted effects of drug interactions, always tell your doctor about the drugs, supplements or herbal products you are using.
Side Effects and Dangers of Aliskiren
There are several side effects that can occur after using aliskiren, namely:
Dizzy

Head feels light

Cough

Diarrhea

Tired
Consult a doctor if the above complaints do not subside or even get worse. Seek immediate medical attention if an allergic reaction to the drug or serious side effects below occurs:
High levels of potassium in the blood, which can be characterized by muscle weakness, weakness, tingling, chest pain, slow or irregular 

heartbeat

Impaired 

kidney function

 , which can cause symptoms in the form of infrequent urination or very small amounts of urine

Dizziness so severe that you feel like you are going to 

faint