Acarbose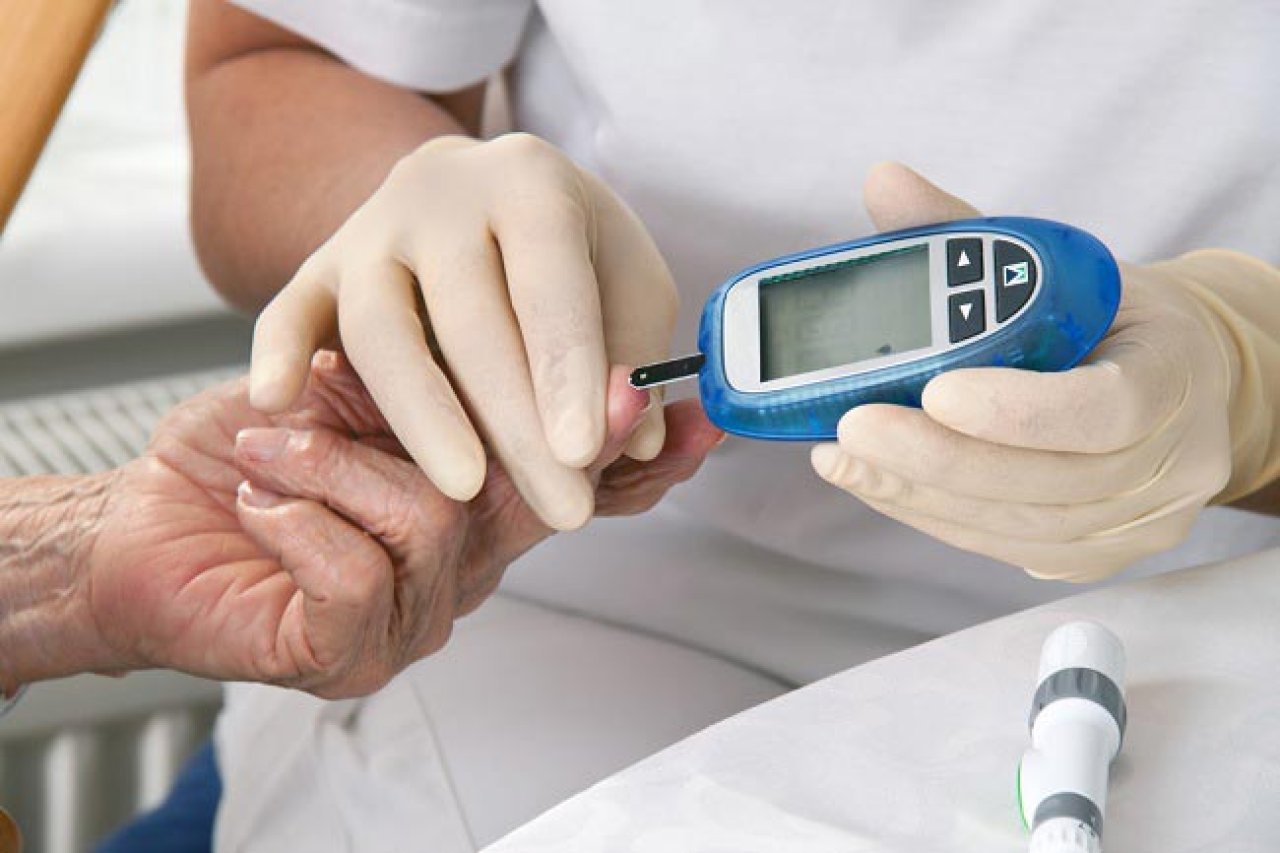 Acarbose is a drug to lower blood sugar levels in type 2 diabetes sufferers. In order for treatment to be more effective, the use of acarbose must be balanced with the adoption of a healthy diet and regular exercise.
Acarbose works by slowing the process of digestion and absorption of carbohydrates or sugar in the intestine. That way, this drug can reduce the increase in blood sugar levels after eating.
In the treatment of type 2 diabetes , acarbose can be combined with other antidiabetic drugs, such as metformin or insulin.
Merek dagang acarbose:  Acarbose, Acrios, Capribose, Carbotrap, Ditrium, Eclid, Glucobay, Glubose
What is Acarbose
Group
Prescription drug
Category
Antidiabetic
Benefit
Controlling blood sugar levels in people with type 2 diabetes
Consumed by
Mature
Acarbose for pregnant and breastfeeding women
Category B: Animal studies have demonstrated an adverse effect on the fetus, but this has not been confirmed by data in controlled studies in pregnant women.
If you are pregnant, you should consult your doctor about using this drug.
It is not yet known whether acarbose can be absorbed into breast milk or not. If you are breastfeeding, do not use this medication without your doctor's approval.
Medicinal form
Tablet
Warnings Before Taking Acarbose
The following are things you should pay attention to before consuming acarbose:
Tell your doctor about any allergies you have. Acarbose should not be taken by people who are allergic to this drug.
Do not drink alcoholic beverages while taking acarbose, because it can increase the risk of having your blood sugar level too low (hypoglycemia).
Do not take acarbose if you have had or currently have liver cirrhosis , duodenal ulcer, colitis , or intestinal obstruction.
Tell your doctor if you have or have ever had kidney disease, liver disease, hernia, stomach ulcers , or bowel problems.
Do not drive or do other activities that require alertness immediately after taking acarbose, because this drug can cause dizziness, drowsiness and blurred vision.
Tell your doctor if you are pregnant, breastfeeding, or planning a pregnancy.
Inform your doctor if you are using other medications, including supplements and herbal products, to avoid unwanted drug interactions.
See a doctor immediately if you experience an allergic drug reaction , overdose, or serious side effects after taking acarbose.
Dosage and Rules for Using Acarbose
The initial dose of acarbose for adults is 25–50 mg 3 times daily. If necessary, the dose can be increased to 100–200 mg 3 times daily after 4–8 weeks.
How to Consume Acarbose Correctly
Follow the doctor's recommendations and read the instructions on the medicine packaging before consuming acarbose. Do not increase or decrease the dose without your doctor's permission.
Take acarbose before starting to eat. Swallow acarbose tablets with plain water. Acarbose can also be swallowed with the first bite of food. If you have difficulty swallowing the medicine whole, acarbose tablets can be chewed or crushed.
Try to drink acarbose at the same time every day. Make sure there is sufficient time between doses. Keep taking this medicine even if you feel better. Do not stop taking acarbose without your doctor's approval.
If you forget to take acarbose, take this medicine as soon as you remember. However, if it is close to the next schedule, ignore the missed dose and do not double the next dose.
While taking acarbose, inform your doctor if you are or have recently had an injury, infectious disease , fever, or had certain surgical procedures. Closer monitoring of sugar levels may be needed to reduce the risk of complications.
It should be remembered that acarbose cannot cure type 2 diabetes. In order for the treatment to be more effective, the use of acarbose needs to be accompanied by a healthy lifestyle. Maintain a low-fat and nutritionally balanced diet, and do regular exercise to get the maximum effect of the treatment
Store acarbose in a closed container at room temperature, dry and avoid direct sunlight, and keep the drug out of reach of children.
Interactions of Acarbose with Other Drugs
Using acarbose together with other drugs can cause the following interaction effects:
Increased effect of other antidiabetic drugs, such as insulin
Decreased effect of acarbose when used with digestive tract drugs, such as activated carbon ( charcoal ) or digestant drugs , such as amylase and pancreatin
Increased risk of hypoglycemia if used with neomycin or colestyramine
Decreased absorption and effectiveness of digoxin
Decreased effect of acarbose drugs when combined with diuretic drugs , corticosteroids, birth control pills , thyroid hormones, calcium antagonists , or phenytoin
Acarbose Side Effects and Dangers
The following are side effects that can occur after consuming acarbose:
Bloated stomach
Frequent gas
Stomach ache
Diarrhea
Itching or skin rash
Consult a doctor if the above complaints do not subside or even get worse. Seek immediate medical attention if you experience an allergic reaction to the drug or any of the following serious side effects:
Severe constipation
bloody diarrhea
Easy bruising or bleeding
Liver disfunction